Your all-in-one solution for successful networking events
Create an engaging matchmaking experience for your attendees. Converve offers you a highly customizable platform that covers every aspect of your B2B & networking events.
Get a Demo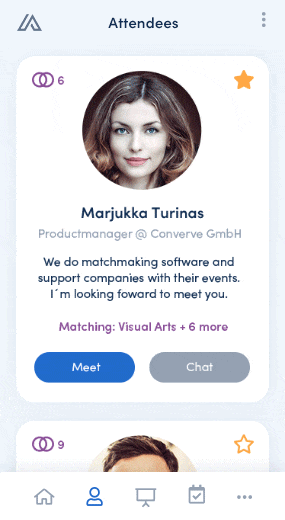 The right solution for your event
Our agile and flexible event software offers you more possibilities than ever before
We are listening. Tell us what makes your event special and we will find a way to make Converve your ideal solution.
We will do this together. A personal project manager is ready to meet your needs from the very beginning.
We are moving. Our project managers with years of experience in events & software development work with you to create the platform that brings you the desired success.
Get to know the team
Features
Why go through the hassle of using multiple providers when you can use one software platform for everything? With Converve, every major & minor aspect of your event is covered in one place.
Get to know the features